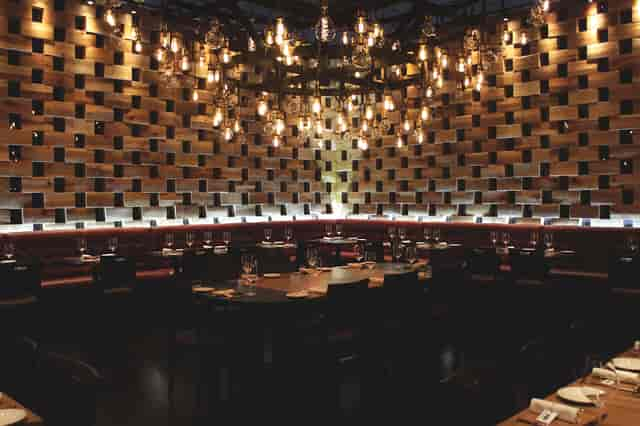 Buckhead
Due to a fire, we are temporarily closed.

Executed on a grand scale the likes that Atlanta has never seen, Little Alley Steak Buckhead welcomes you to 9000-square-feet of understated, intimate opulence, boasting a seductive lounge and bar with over 400 bottles of the finest bourbon, whiskey and Scotch, multiple dining rooms, an outdoor climate-controlled bar and sprawling terrace as well as a secluded private dining room. Menu highlights include a wide variety of wet-aged, dry-aged and USDA prime steaks as well as the freshest hot and cold seafood in the southeast. 

Ranked one of the 50 best steakhouses in the country by OpenTable.com and acclaimed by the likes of Zagat.com, Eater.com, Forbes, The Atlanta Journal-Constitution, Atlanta Magazine and Jezebel Magazine, Little Alley Steak has taken Buckhead by storm, giving diners a world-class, yet approachable dining experience. We take the stuffiness out of the old-school steakhouse clichés and create a "wow-factor" dining experience with world-class food and drink served in a brilliant space and delivered by our highly-trained and welcoming staff.
Buckhead (Temporarily Closed)
3500 Lenox Road Northeast 100
Atlanta, GA 30326